Rating
: Grade 2+ Forestry roads, but quite a bit of climbing. Worth it for the views though.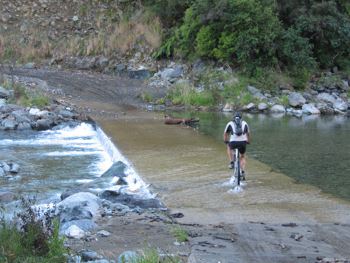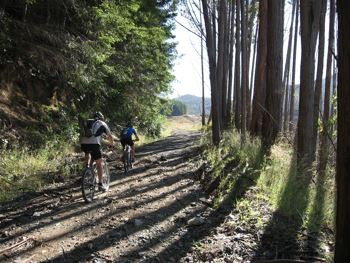 Cross the concrete ford across the Wairoa L Branch and climb Anslows Rd
Know before you go:
A
Tasman Pine Forests permit
is mandatory. These roads can only be ridden at weekends. Check
Logging Crew Locations
before you go
.
It is quite a long walk out if something goes wrong, so be prepared with spares, water, warm clothes and rain gear. This is a forestry road ride which takes 3 hours or more from Brightwater return.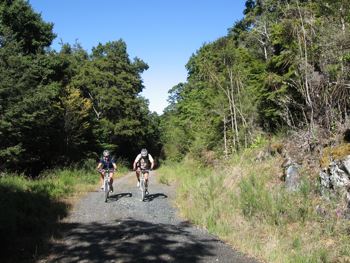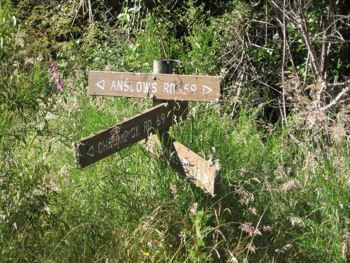 After about an hour your will reach a four-way intersection in a saddle where this sign is.
Take Chrome Ck Rd which is almost straight ahead
Getting there
: Head up River Terrace from Brightwater and up the Wairoa Gorge Rd. Turn left at Pig Valley intersection and carry on up to the Wairoa Forks. Go left again across the bridge and follow up the Left Branch road for about 3km past the Ben Nevis Rd and crossing 3 fords. Cross the Wairoa River on the concrete ford (the 2nd one after the forks), through the locked forestry gate and up Anslows Rd (unmarked at this end). From here it is about an hour's climb to a saddle with a four way intersection which is signposted.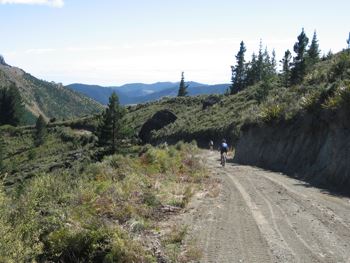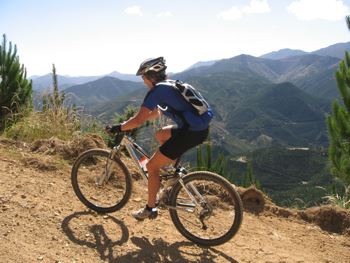 Descend Chrome Ck Rd to a saddle before the final climb to the top

Head straight ahead down Chrome Creek Road which descends over a few kms to a saddle overlooking the Lee Valley. From here you climb again to the ridgeline between the Lee and Wairoa where there are great views up the Lee Valley. From here there is a fantastic 8km downhill blast to the Wairoa Valley and you come out on the Lee Valley Rd just across from the Wairoa Valley intersection.