Rating
: Moderate fitness Grade 2+
Know before you go
: Several river crossings are required so this ride shouldn't be attempted if the river is up at all. Best done in summer as the water will be damned cold in winter. Takes 2.5 – 3 hours.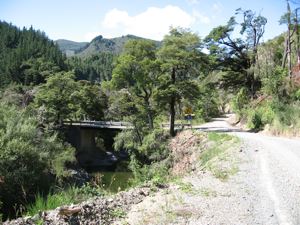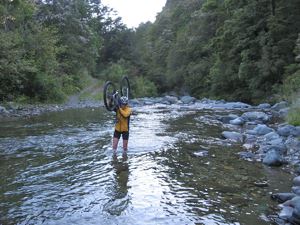 At Wairoa Forks go straight ahead but be prepared to get your feet wet
Getting there
: From Brightwater head up the Wairoa Gorge, turn left at the Pig Valley intersection and continue up to the forks. Don't cross the bridge, but take the right fork. Keep to the road by the river, don't take the fork to the right with the locked forestry gate heading up the hill.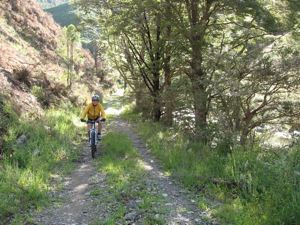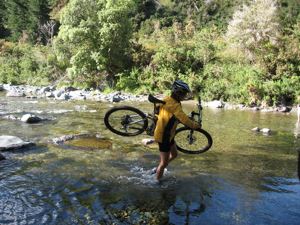 Riding is easy up the river but ends with a very steep push to reach the road
There are several river crossings. Keep following the track by the river until it turns left (on the true R bank) and starts to climb. There is a very steep climb for 200 metres which you will have to walk. At the top of the climb you come out on to a spur and a skid site. Follow your nose and hook on to the forest road heading to your left. The road climbs gradually and passes through some native bush. Follow the road which eventually winds down and deposits you back at the forks.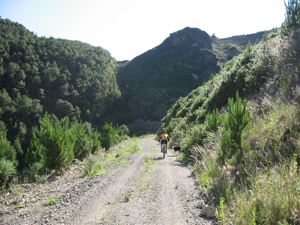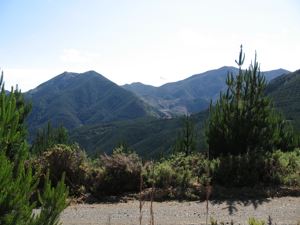 Ride back on Johnstones Creek Rd with views of Little Ben to the north