This can be done as an out and back ride from the Rainbow Road. From Nelson it is about 2.5 hours drive to Pass Stream where the old pack track starts behind the old musterers' hut. You can do a loop either going in or coming out over Maling Pass. A new section of the St James Cycleway along the true left of the Waiau River does away with any river crossings. You could also make a loop riding down the Stanley from Stanleyvale and out via the Edwards, or past L Guyon to the Waiau then south down the cycleway and out via the Edwards or Peters Pass to the old St James homestead. However an out and back gives the best riding with some pushing going back up Fowler Pass. There is a DOC hut at Lake Guyon if you want to make an overnight trip of it.The total time for this out and back trip was 4.5 hours.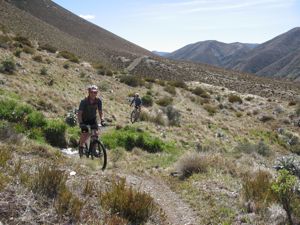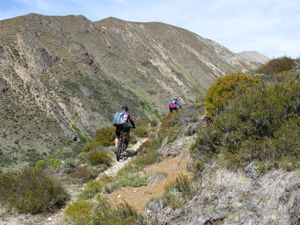 The track starts in the small group of trees behind the musterers' hut at Pass Stream. A graded pack track climbs steadily from the hut. The grade is generally easy and mostly rideable, although there are one or two steeper pitches.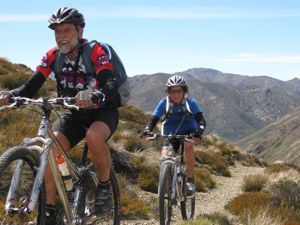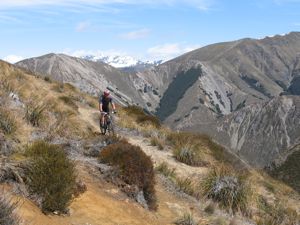 Ascending Fowler Pass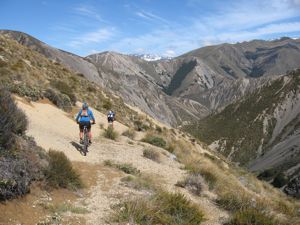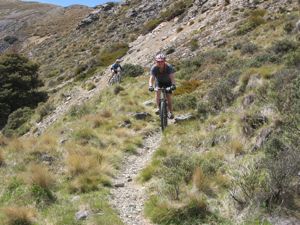 Fowler Pass is reached in about an hour. From the pass the track zigzags down a steep side slope then sidles down the gully with a few creek crossings. After the Stanley River is forded the country opens out.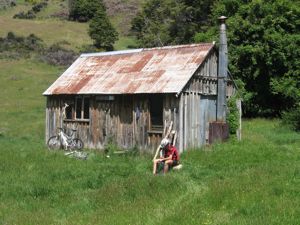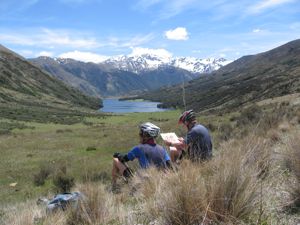 From the Stanley Vale Hut a 4WD track heads down to Lake Guyon where the DOC hut is by the lake.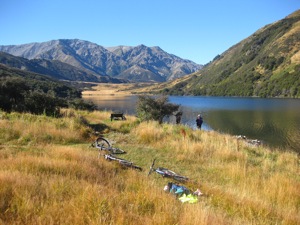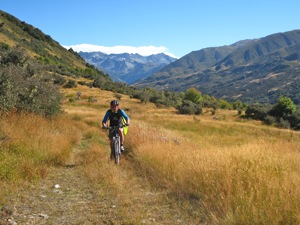 Lake Guyon is a real jewel amongst the mountains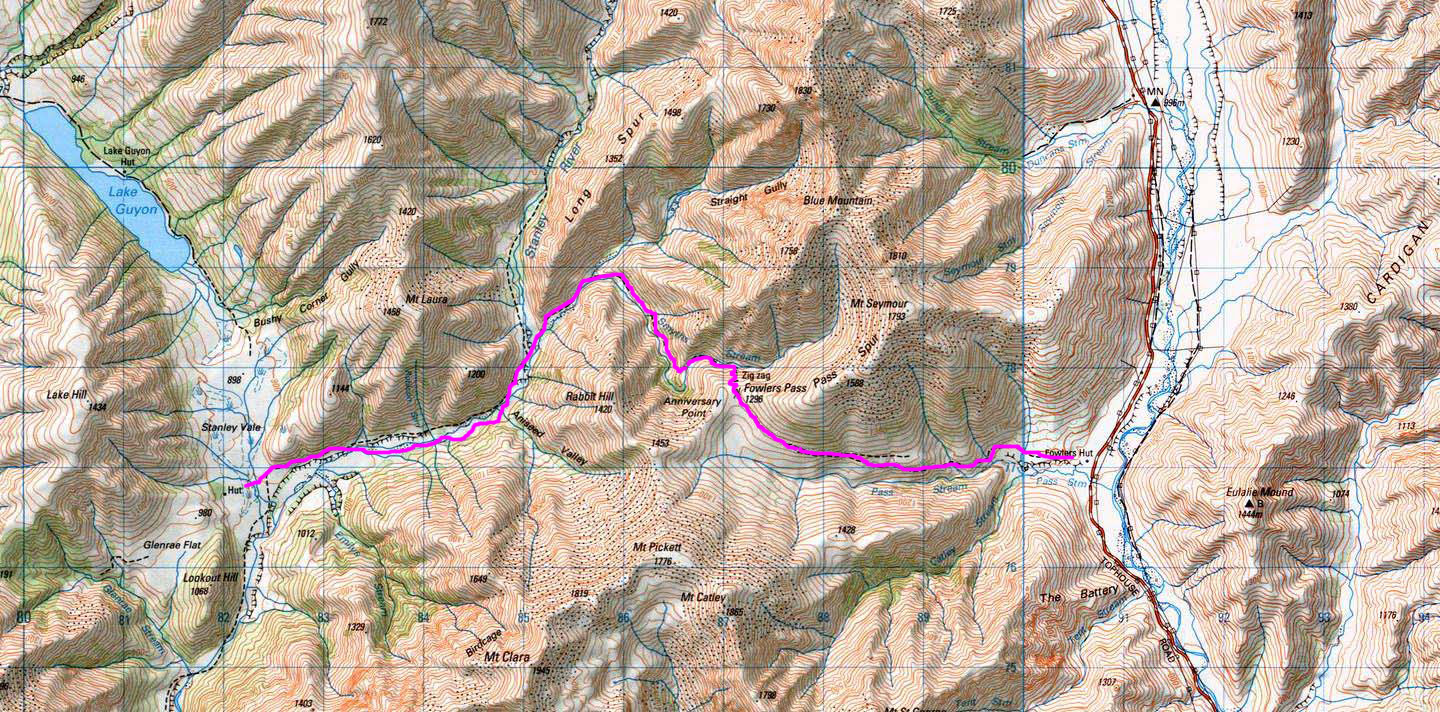 November 2014 Photos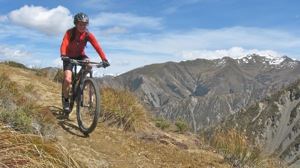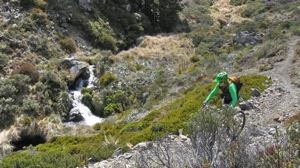 Descending the Waiau side of Fowler Pass down Smyth Stream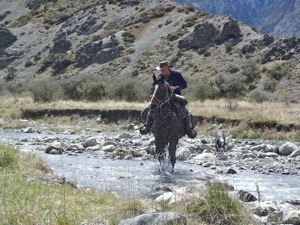 A horseman and his dogs cross the Stanley River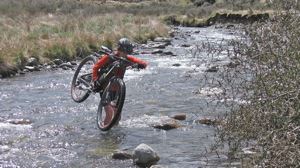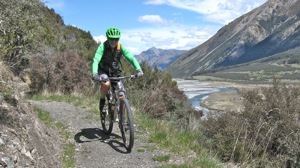 One of the Stanley crossings and the cycleway down the Waiau

Click the photo in the MTB Project window above to view the ride on MTB Project website.