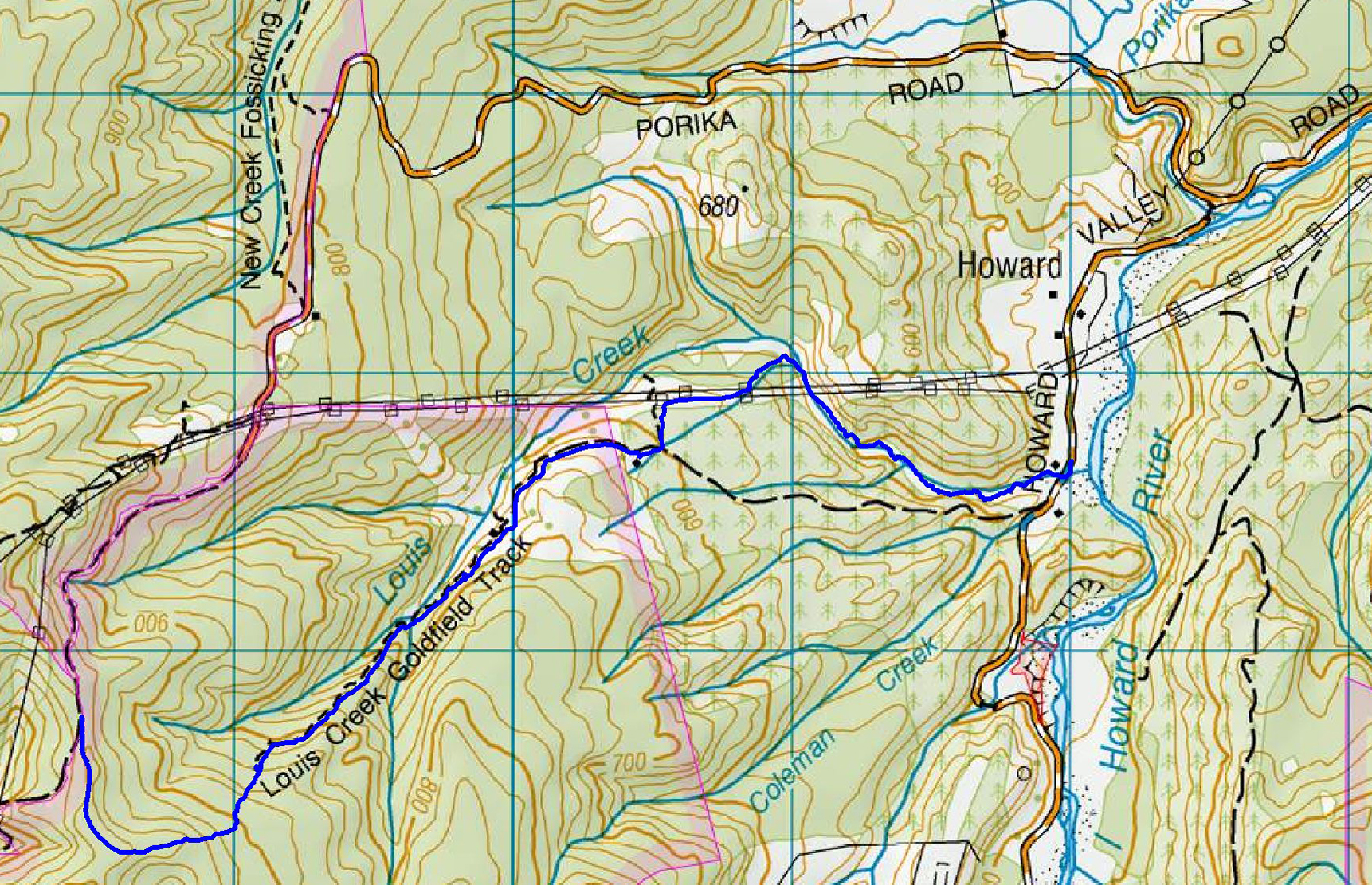 Grade 3+–4
Although there are some technical sections on this ride it is easy to walk them if they are too difficult for you. The track owes its existence to the presence of gold which was prospected and mined in Louis Creek. For a day's exploring with some history thrown in, this is a ride worth doing.
Drive 18km west from St Arnaud on SH63 then turn south up Howard Valley Rd for 7.6km. Park at the TDC campground beside the road.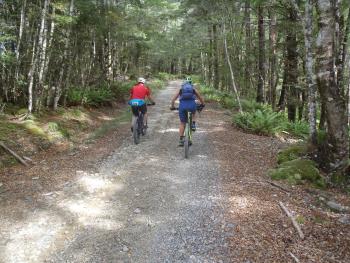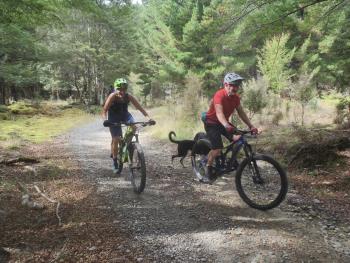 Riding up the Porika Track
From the carpark backtrack along the road and turn left up the Porika Track road and ride 7km up to the top of the Porika Track, a climb of about 600 metres. Keep left where the road forks under the transmission lines. There are some short steep sections on the road as you near the top, but for the most part the grade is quite good. 20-30 metres after the Porika crests on a ridge look out a marker post on the left indicating the start of the singletrack which heads off into moss floored beech forest. After following the ridge for 5 minutes the track twists down through the forest with some good technical riding before reaching slab sided Booths Hut.
From the hut the track follows parts of an old water race and through piles of tailings before you come out on a 4wd road. Follow the road down past the memorial to the gold miners into pine forest. Turn left at a trail marker post down a road to the river then follow the track down river with some crossings thrown in back down to the Howard Valley.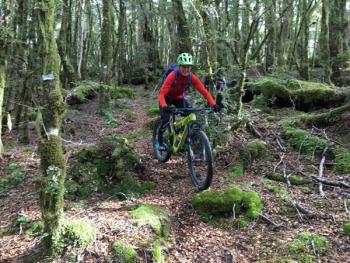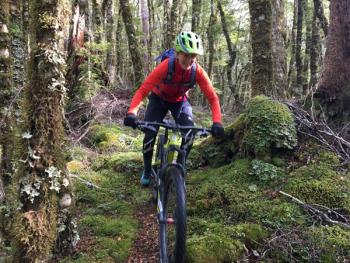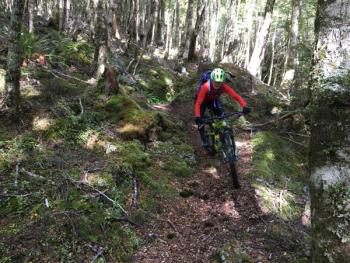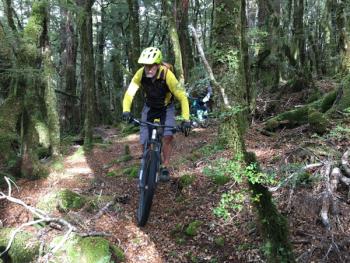 Descending mossy floored beech forest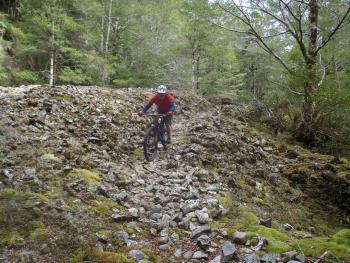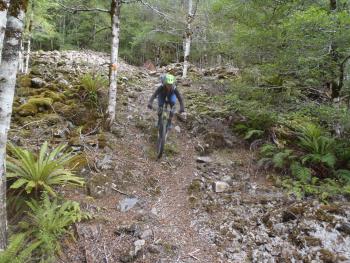 Riding down piles of old mining tailings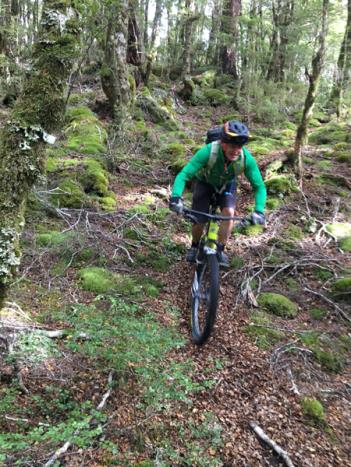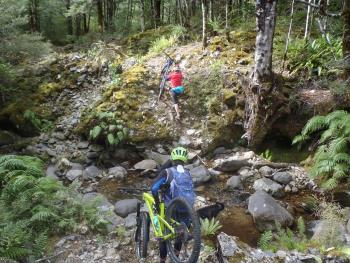 Riding on cornflakes Crossing Louis Creek is a bit of a scramble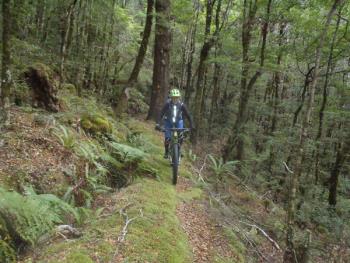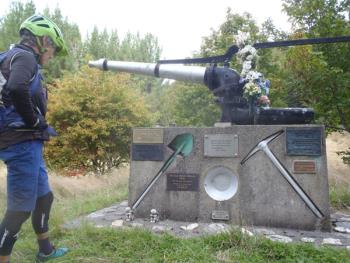 Riding along the old water race Monument to the early prospectors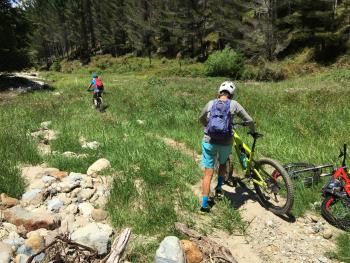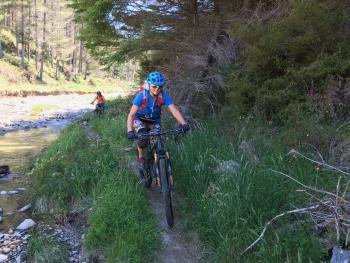 The track down the river flats