Duck Down is a 2.8km advanced grade track at Teetotal Flat, St Arnaud that is accessed via Kaka Track then east 1500m along Big Bush Track. The first part of the track is quite flat and after 200m enters a manuka fringed clearing. Further down the clearing it dives to the right into thick bush with some tight corners, lumps and bumps. Definitely not fast flowing track but techie and twisty.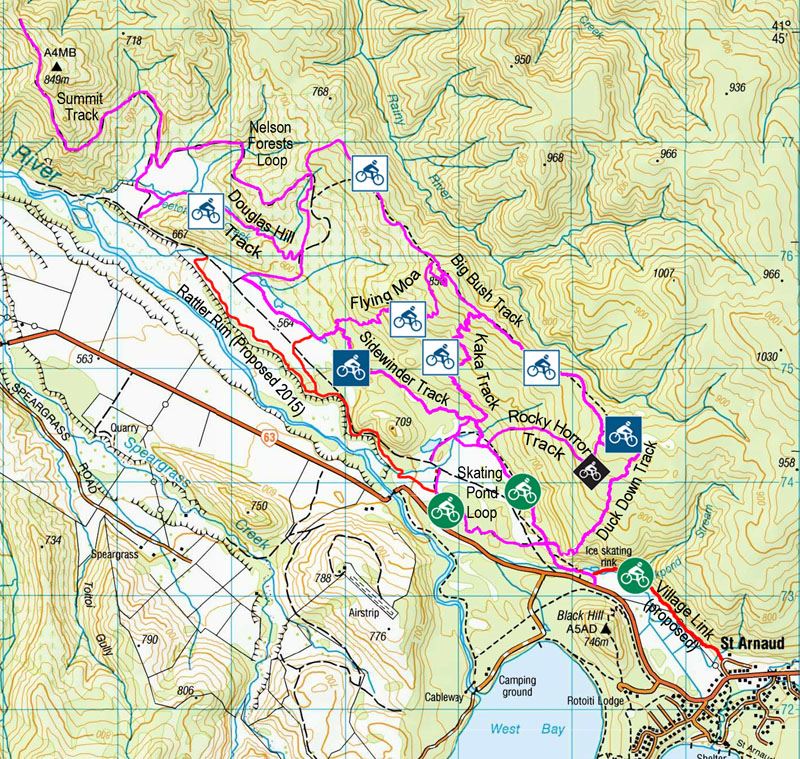 Gradually the bush opens out a bit but the surface still requires concentration. A couple of creeks are crossed before the track starts to tilt down more windng through beech and manukas with a few tight corners until it emerges at a rocky lookout rewarding you with views of St Arnaud and Lake Rotoiti. So far it has been a good intermediate grade.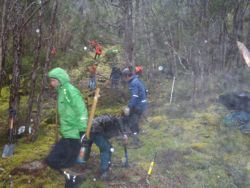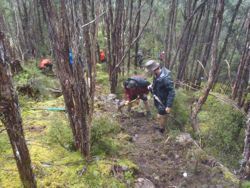 The Ground Effect crew building the lower section of Duck Down
From the lookout however its character changes to a more advanced grade for the next 400m. The tread is narrower as the trail descends an old moraine between mature manuka and kanuka, with some tight, steep corners with the odd rock thrown in to keep you on your toes. Too soon the track spits you out on to Skating Pond Loop on the Teetotal Flat. The trails are all well signposted and there are map boards at the Skating Pond and on Teetotal Rd. Maps can also be obtained from Nelson Lakes Park Information Centre for $1.50.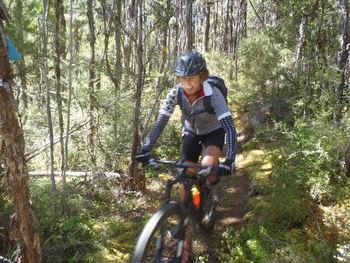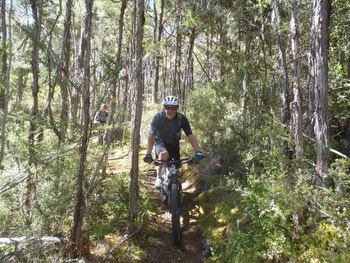 The techie, twisty upper part of Duck Down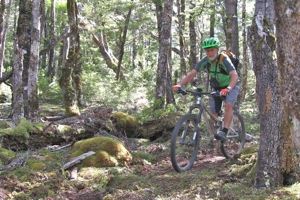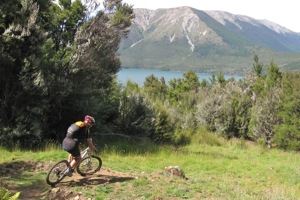 The bush gradually opens out and you ride through grassy clearings with lake views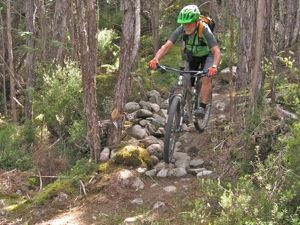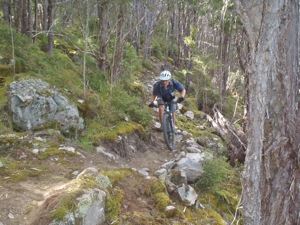 Riding the advanced technical section down the old moraine