Rating
: Grade 3+
Know before you go
: Take spares and warm clothes it can be cold up there.
Getting there
: The Rameka Track is accessed from the end of the Canaan Road near the top of the Takaka Hill. It is usually ridden downhill from the Harwoods Hole carpark, but some do ride back up it. Allow an hour to an hour and a half for the descent to Takaka.To ride a whole loop, leave your vehicle at the Canaan Rd turnoff and ride in to Canaan picking up the Roller Coaster track on the way. See Canaan Loop. After descending the Rameka follow the East Takaka Road south then back up the Takaka Hill. Riding the whole loop takes between 4 and 6 hours.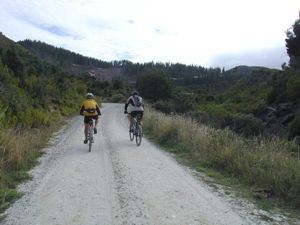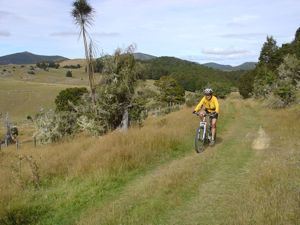 The road in to Canaan and the 4wd track from Harwoods carpark to the start of the Rameka
Alternatively shuttles can be arranged with www.bikeshuttles.co.nz or www.helibikenelson.co.nz. From the Harwoods Hole carpark at the end of the Canaan Road head through the gate and climb the 4WD track up the hill. Within 10 minutes you reach the signposted Rameka turnoff to the left and enter the bush.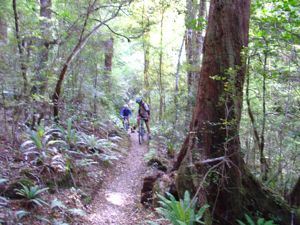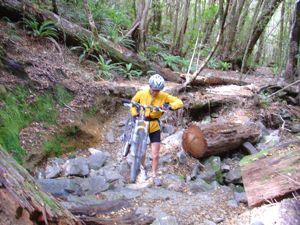 From here the track is narrow with rooty sections and several small creek crossings that usually require walking. The grade is easy apart from one or two short steeper sections towards the end of the bush.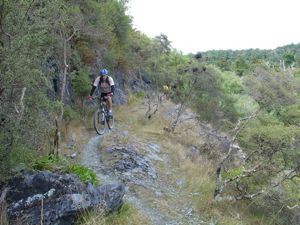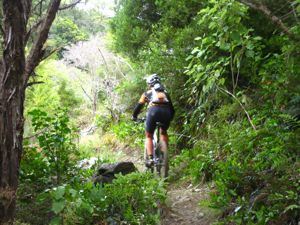 A grassy clearing after the end of the bush is where the Pack Track starts. Follow any signs down to connect into Great Expectations which is really cool singletrack winding down through scrub and pines to Rameka Creek.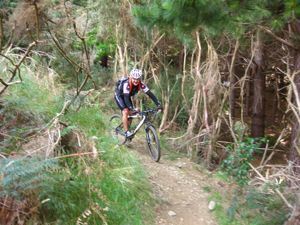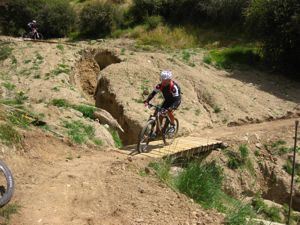 Two Click and One Click trails then follow on beside Rameka Creek with a short section down the creek bed for those who want a bit of rock garden practice, before spitting you out on the road at the bottom of the hill. It is then a couple of kms into Takaka.