Rating
: Grade 3, 71km
Know before you go
: Best to take 2 or 3 days, this ride requires a good level of fitness as there are some steep climbs. Be prepared with spares, food and wet weather gear. Best ridden from north to south. See
qctrack website
for heaps of information about the track.
Getting there:
Start out from Picton. A number of water taxis operate out of Picton and can take you out to Ships Cove at the start of the track and drop your overnight gear at your accommodation. You can arrange to be picked up by boat from Anakiwa at the end of the ride, bike back in to Picton or drop a vehicle at Anakiwa beforehand. The section from Ships Cove to Kenepuru Saddle is open to mountainbikers from March 1st to November 30th each year. Parts of the track between Kenepuru Saddle and Anakiwa pass over private land for which you need to purchase a pass. They can be purchased from Picton i-Site or commercial operators in the Sounds. More details
here
.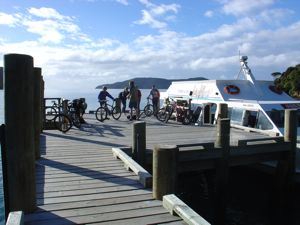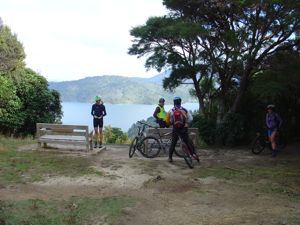 The boat trip from Picton takes about an hour to Ships Cove. From here the track climbs quite steeply in places to reach a saddle between Ships Cove and Resolution Inlet. The boat can drop you off at Resolution as a starting point, but you would be missing a good part of the track. From Resolution the track climbs easily to another saddle with Endeavour Inlet then provides an exhilarating descent to Furneaux Lodge, which makes a good lunch stop, about 2 hours from Ships Cove. Watch out for and respect other track users, this is a multi-use track.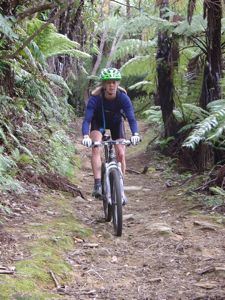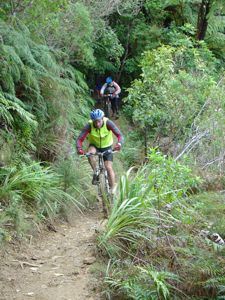 Another hour and a half from Furneaux takes you to Punga Cove where there is accommodation. A little further around the bay from Punga is Mahana Lodge, which offers very comfortable accommodation and can offer meals by prior arrangement. Overall allow 3-5 hours from Ships Cove to Punga depending on your group's speed.

From Punga you ride up the road to Kenepuru Saddle where you pick up the track again and begin a long climb up on to the ridge tops. If the weather is bad you have the option of taking the road from Kenepuru Saddle to Portage, which is the logical stop for the second night in a 3 day trip. There are plenty of ups and downs between Punga and Portage and limited places to get water at DOC shelters.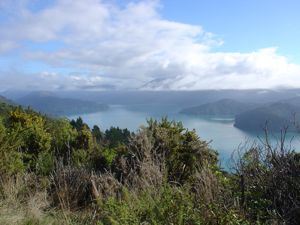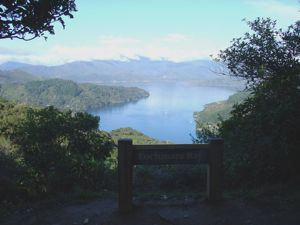 The track climbs steeply from Torea saddle above Portage and there are sections where most riders will end up pushing their bikes. After undulating along the ridge there is an exhilarating descent down to the road at Te Mahia Saddle. Go left down the road for 100 metres and pick up the track on your right.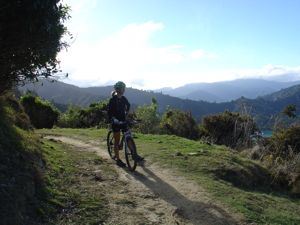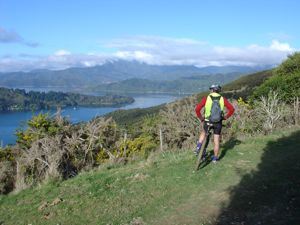 From here the track climbs and sidles for a while before starting the descent to Davies Bay campsite then sidles the sound to Anakiwa. Take great care from Te Mahia Saddle to control your speed and be prepared to meet oncoming traffic.