Rating
: Grade 4+
Know before you go
: This is a remote back country ride, so be prepared by being self suffcient. There are plenty of roots so the ride isn't suitable in wet conditions. Best ridden north to south.
Getting there
: Turn off Highway 6 1km north of Rai Valley and follow signs towards Tennyson Inlet. From the top of Opouri Saddle a grade 4 bridle track heads off from the east side of the road and descends to Duncan Bay. There is a kilometre of road around the bay to the start of the Nydia Track. The first 2km or so is more or less level but there are plenty of challenging roots much of the way up to Nydia Saddle.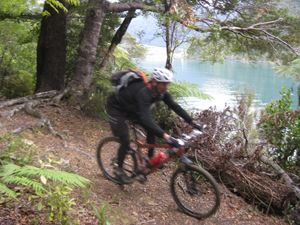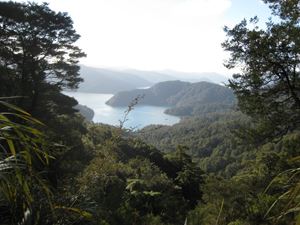 From the saddle there are some technical rocky sections that will have a lot of riders walking before the grade eases to faster flowy singletrack around to the head of Nydia Bay. Watch out for the turn off to Kaiuma and follow orange track markers across the farmland.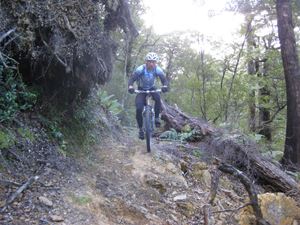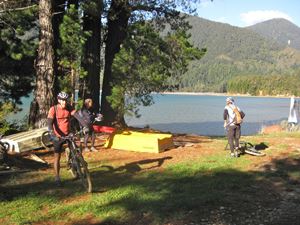 The next climb up to Kaiuma Saddle is not overly steep, but it does take a fair bit of effort, which is rewarded by the technical downhill on the other side. When you reach the bottom the climbing isn't over however as there is another climb around private land to reach Kaiuma Bay Rd. It is quite a distance out along this road to Havelock, although a new bridge over the Pelorus River has shortened it somewhat.
Other options are to do an out and back from Duncan to Nydia Bay or overnight at Nydia Lodge www.nydiatrack.org.nz and they will organise to transport your overnight gear.
www.bluemoonhavelock.co.nz ph 03 574 2212 organise shuttles.