Rating
: Grade 4
Know before you go
: This ride entails a fairly long shuttle and obtaining the services of a shuttle bunny is recommended. This is a back country ride so be well prepared.
Getting there
: This track is called the Linkwater Long Cut in Kennett brothers "Classic New Zealand Mountain Bike Rides". From Nelson heading to Blenheim turn left before crossing the Wairau River bridge and head down river on the north bank on the Kaituna road. Turn left up the Waikakaho Valley Rd. The start of the track is signposted.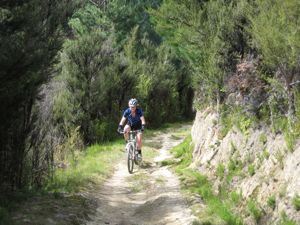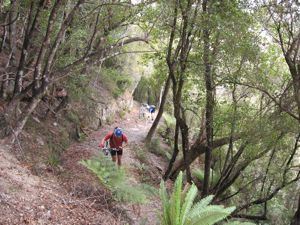 The first part of the track is legal access but goes through a farm. Don't chase stock and get them excited. The track follows a reasonable steep grade. The surface is good most of the way with a few roots and rocks to get over. You come across remains of old mining gear and dwellings well up into the bush.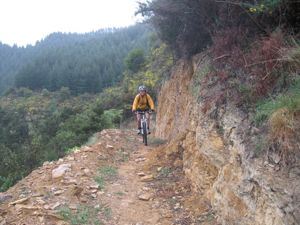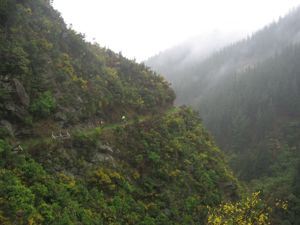 There are some good drop offs on the Cullens Creek section of the track
The saddle at 800m is reached in 1-2 hours. For 20 -30 minutes after the saddle there is a lot of walking until you come out on to a spur leading to the Cullens bush edge. From the bush edge the track is marked with poles and a series of switchbacks takes you down into the valley. From here there is a good benched track all the way out to Cullensville. Once on the road it is a 5km cruise to Linkwater.